2 hours
170,00 €
170,00 $
Book now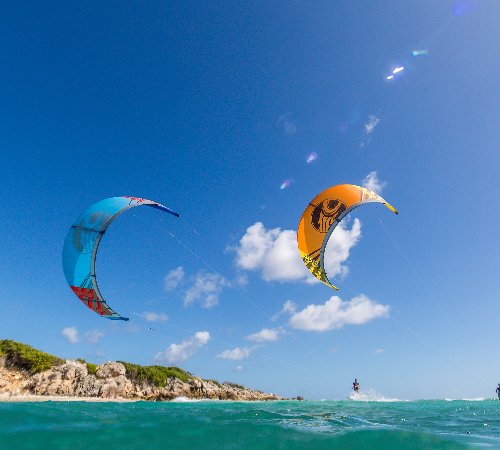 | | | |
| --- | --- | --- |
| 2 x 2 hours | 340,00 € | 340,00 $ |
| 3 x 2 hours | 510,00 € | 510,00 $ |
| 4 x 2 hours | 680,00 € | 680,00 $ |
| 5 x 2 hours | 850,00 € | 850,00 $ |
| 6 x 2 hours | 1 020,00 € | 1 020,00 $ |
| 2 hours | 170,00 € | 170,00 $ |
| 1 hour | 80,00 € | 80,00 $ |
Private coaching (1 student per instructor), the best and safiest way to learn kiting.
If you are new to kitesurfing, add a one hour introductionary session (on land power kite control)
certified instructor
radio helmet
motorboat assistance
Please, select your time: 9 am; 11 am or pm 2:30 (come 15 minutes in advance). Kite gear, safety equipment provided (lifejacket, harness, helmet)
Just take your suncream, sunglasses, rashguard (we do sell at the shop too) and your smile.
If you are new to kitesurfing, add a one hour introductionary session (on land power kite control)
Add a rashguard (longsleeves) or buy kitesurf gear
Special Kitesurf rental + 5 x 2 hours private lessons