Wind adventures offers the best alternative for your safety in Orient bay.
Private lessons: Because your safety is very important to us, and because Orient bay can be crowdy, we decide to give only private lessons.
Fast learning: the instructor will spend 100% of the time with you, so you will improve your skills faster and need less lessons at the end.
More confidence and more fun: personnalizes coaching will give you more confidence (we also follow you and use radio coaching system)
We do offer a session at 9 am; 11 am or 2 pm (please choose your schedule in your booking)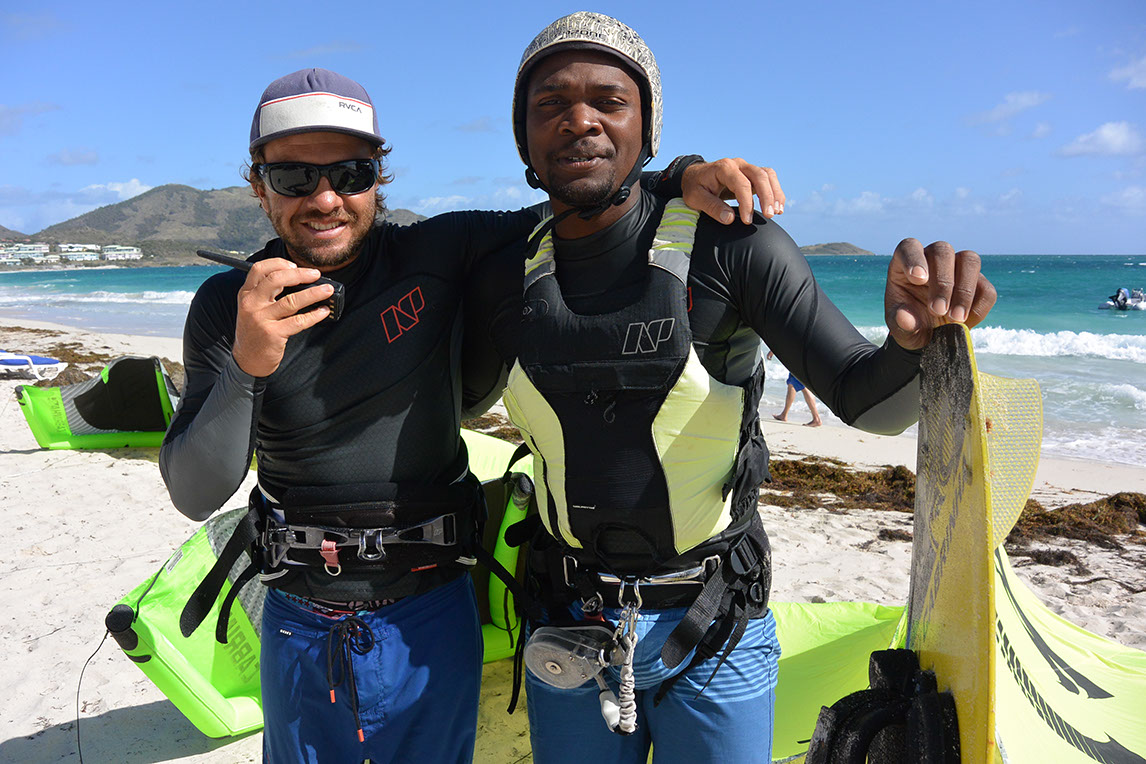 Radio Coaching system - One to one lessons - Motorboat assistance -
If you are almost independent, you may take few lessons and rent the gear on your own:
Weekly rental + 2 hours private coaching
Weekly rental + 3 x 2 hours private lessons
Weekly rental + 5 x 2 hours private coaching
Beginner's best experience in St Martin
First timer's, you will learn in shallow water for the first lesson: a large sand bar perfect for the first lesson. You will then be able to try with the board in shallow water.
Most of our student prefer learning in shallow water than deep water (lessons possible for 2 people in semi).
Waterstart from the first lesson Riding from the second lesson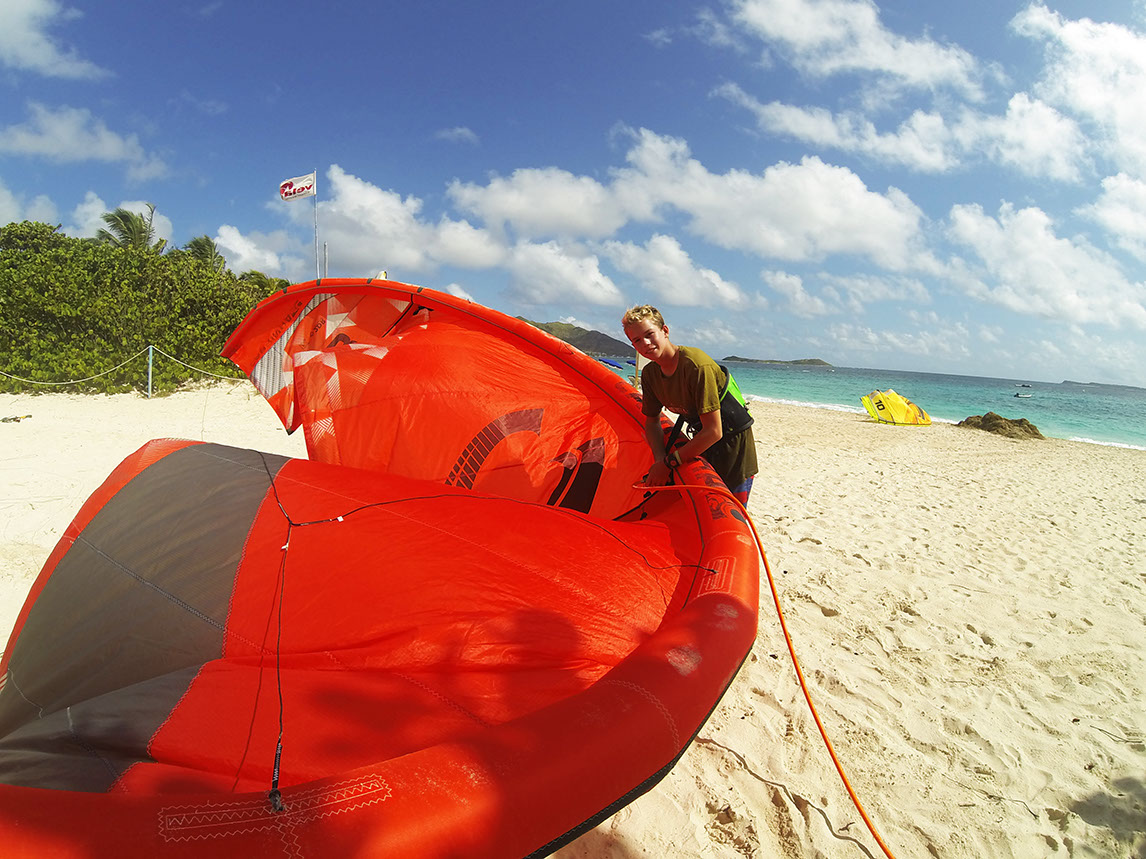 The girl's specialists in St Martin
Because girls prefer to have more confidence with this extreme sport, our teaching technic is the best for women and girls. The instructor will stay close to you (that's the advantage of private lessons).
We also prefer catakite, the best way to discover kiteboarding and kite control while sitting on a boat.
Enjoy kitesurfing aboard our catakite, the best way to discover kiteboarding for girls.
Discovery class 45 minutes!
Just curious of what kiteboarding is, we propose you to discover this sport within 45 minutes. Kite control (shalow water or aboard a catakite or in tandem) - 80 euros
Full day lessons - VIP classes
Spend a full day with our instructor. You will learn all the basics, best technics and tips. This is the best way to learn from a pro.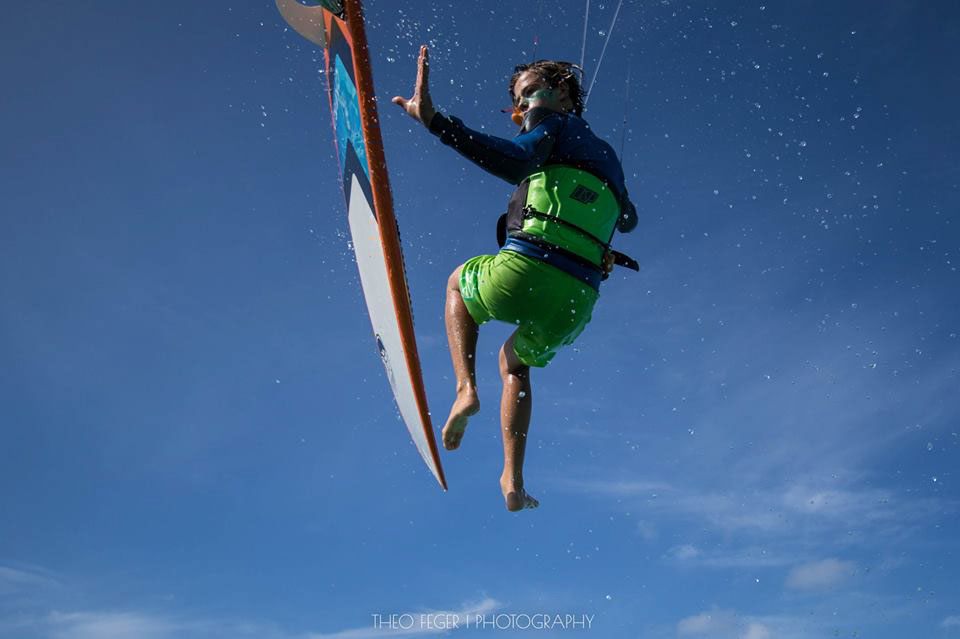 Pack Lessons + gear: 2 free sessions
Get 2 x 2 hours lessons class (kite + board) free for any purchase of a Cabrinha New Pack 2017
Foil lessons
Learn how to foil (only to independent kiters). After a 1 hour lesson, you will have the chance to start to fly on the foil. We use intermediate foils (CAbrinha Double Agent)
Learn wave-riding, jumping, freestyle
Learn advanced skills with our instructor.
Wave-riding: we will take you on the best wave-riding spot (next to the center),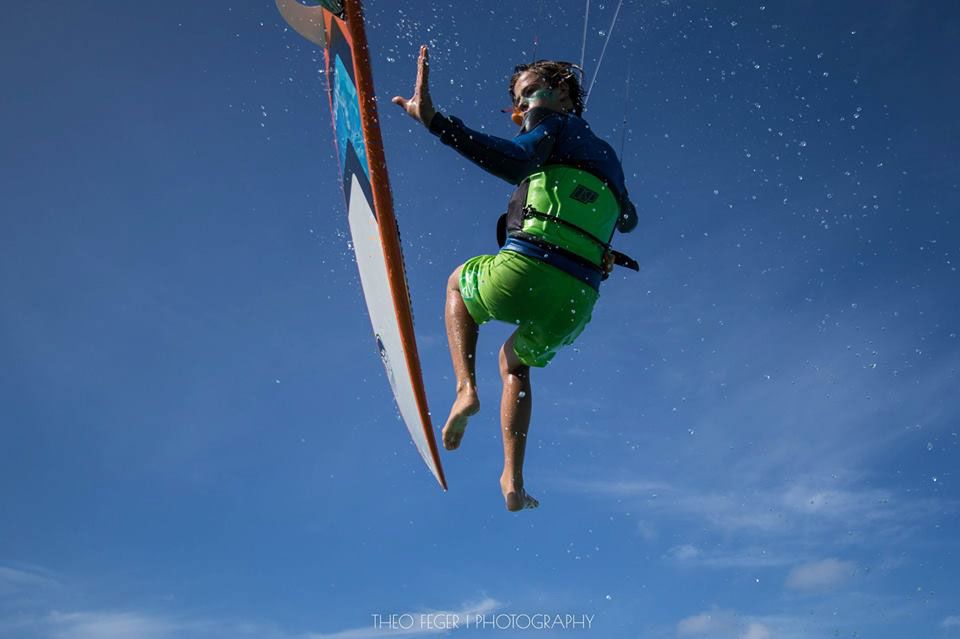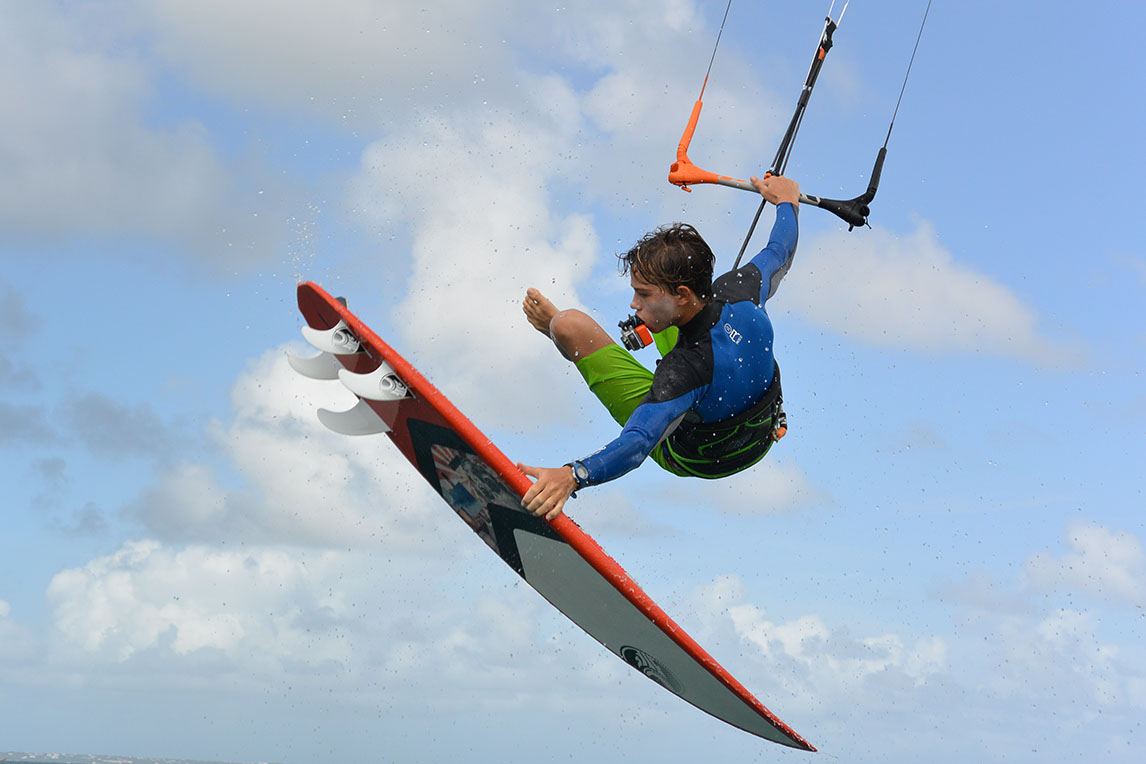 Pack kite gear 2017 (Kite + board) + 2 free private lessons
Buy new gear (board and kite) and get 2 free kite lessons
F.A.Q
Why take a private lesson? It is important to learn the right skills from your first lesson. You will learn faster and become independent after few lessons. The instructor is following you with the motorboat and will give you the right tip right away. You will also avoid disconfortable situations and enjoy a lot more kiteboarding. We are 100% with you. Beside, because you will become quicker independent, you will spend less time learning, and less money!
Why come in our school in Orient beach? Wind adventures offers premium service, one to one lessons, using radio coaching systems.We are located on the best kite spot in Orient beach, on the windward side, where the wind is the most consistant (kiteboarding requires laminar winds, should not be disturdeb by the mountains, it makes a lot difference when learning). The water is crystal-blue, and you will love the temperature!
We have a shallow lagoon for the first lesson (kite control) and a protected bay to learn in deep water. We never go outside of the bay where the swell is bigger. We are in a Marine Park, and you might sea sea turtles or dolphins in wintertime!
What to bring with you? We will provide you with everything: lifejackets, helmet, harness. Just bring sunglases for the afternoom session, water, suncream, and your smile! We do sell rashguard if you need (30 euros). You can take a go pro, the instructor will be happy to take videos or photos.
What about safety? We have the lattest Cabrinha kites, the widest windrange of the market. The quick release are in perfect working conditions. We will take the right kite size (we do have more than 30 different kites) according to your level and wind conditions. The instructors have radio to talk with the school , and also with you (radio helmet), so you will be completely safe. All our boats are semi-inflatable. We do have all the safety equipment: helmet, lifkacket, reel leash.
Which lesson option should you book? First timer: If you want a discovery class, we will take you on the shallow water spot to learn the first skills (safety, water relaunching, kite control). You may have the time to try with the board at the end of the lesson. On land semi-private lesson: we can also offer on land lesson for 2 people Intermediate / advanced riders: as all our deep water lessons are private, we will start from your level, and will improve your skills to the next step. We also offer waver riding, foilboarding and cata kite.
When could I go on my own? Generally, atfet 10 hours private lessons (5 x 2 hours), you will ride crosswind. Our instructor will let you rent if you start to go upwind. We also offer taxi-boat to take you upwind, you will just need to ride downwind!
Anguilla kite trip
We do propose every kite trips to Anguilla, a close island with deserted beach.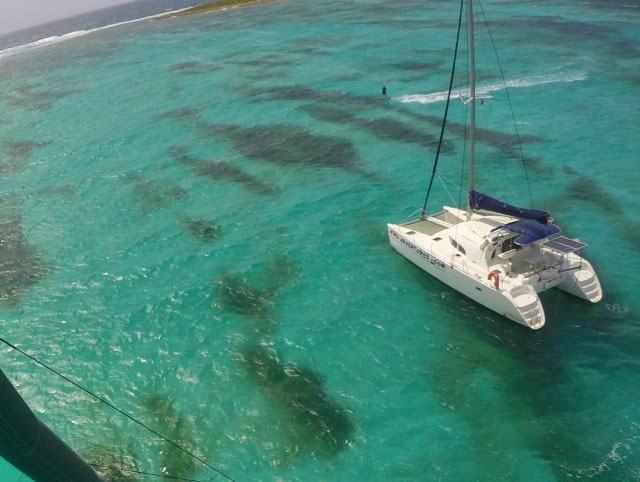 Catakite
Wind adventures developped Catakite in 2001. We used it for kids, super light weight people, women, or just people who want to discover kiting without
Team
All our instructors are certified, proficient and friendly.. They all speak english.
4 instructors will welcome you at the center (team of 7 instructors):
Insurance: we do have international insurance contract number 97-7743-567