We organize day kite trips to Anguilla every week, depending on weather conditions. These trip can be aboard our Catamaran (12 persons maximum, non kiters welcome, very confortable for families), or a Motorbaot (6 persons maximum).
- Sandy Island every friday aboard a motorboat (advanced kiters only), generally every fridays

- Rendez-vous bay, aboard the catamaran, perfect for intermediates (desert beach, side shore winds), also nice beach for he family. Pricate trip or group trips generally every thrusday.

Kite trip to Sandy Island + downwinders
Every friday, kite trip to Sandy island (motorboat trip).
Kite trip to Rendez -vous bay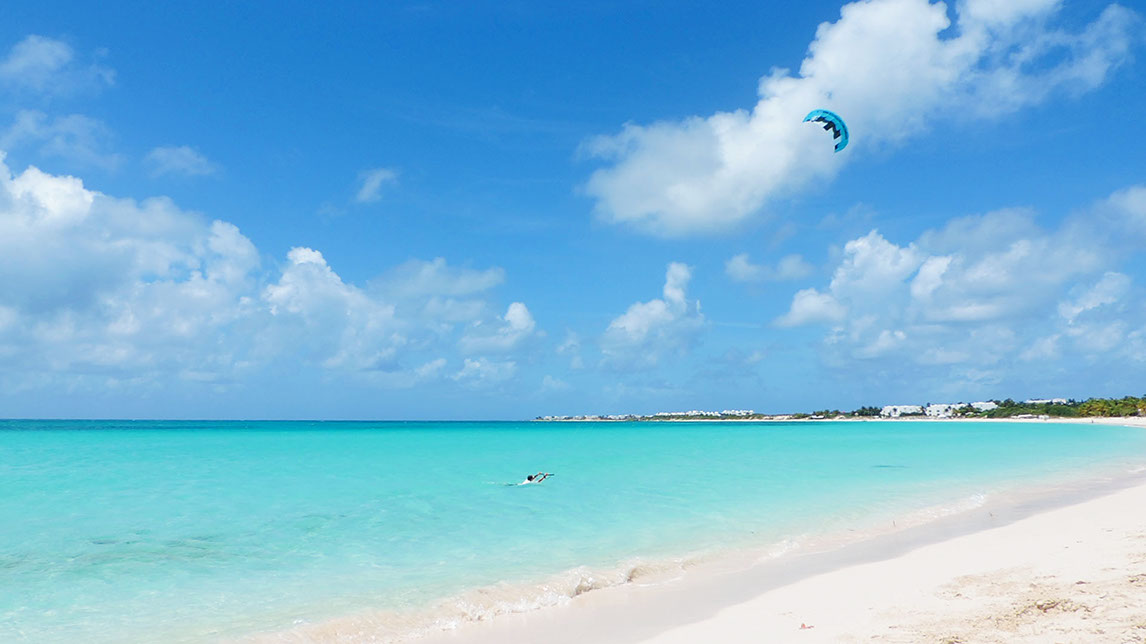 Kite trip to Pryckly pear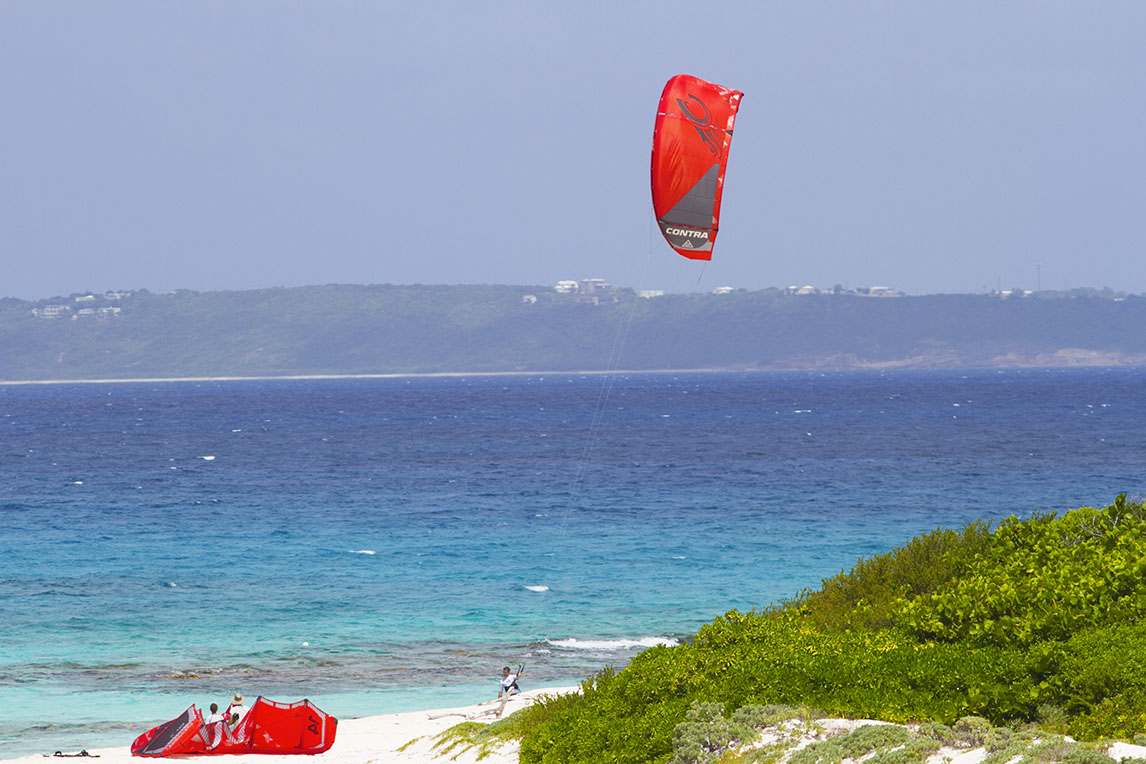 Kite trip to Dog Island (only with a power boat for the day, or mini kite cruise 3 days)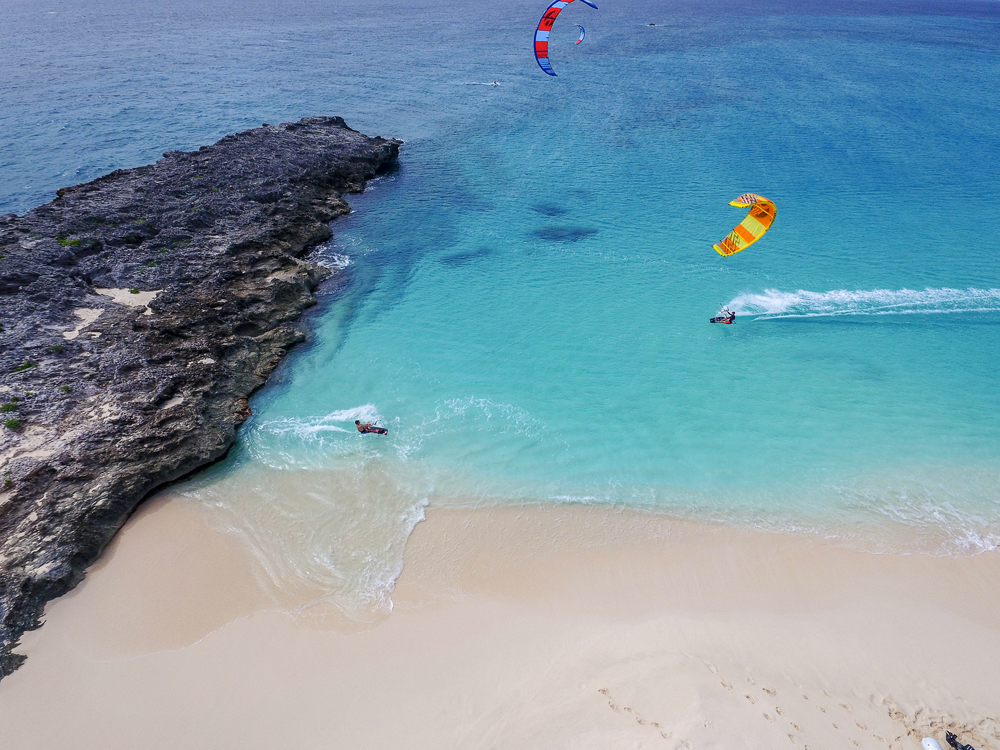 Program according to the weather conditions, check at the center.n Price, around 110€ per kiter