Try Wing foiling or SUP foiling in St Martin
LESSONS:
You will learn how to use the wing first (on your knees, flat on the board), and then start to stand up and ride the board. then you will learn how to pump with the board.
1 hour lesson 65 €
RENTAL:
You can rent any Takuma Wingride and board. We rent by the hour, daily or weekly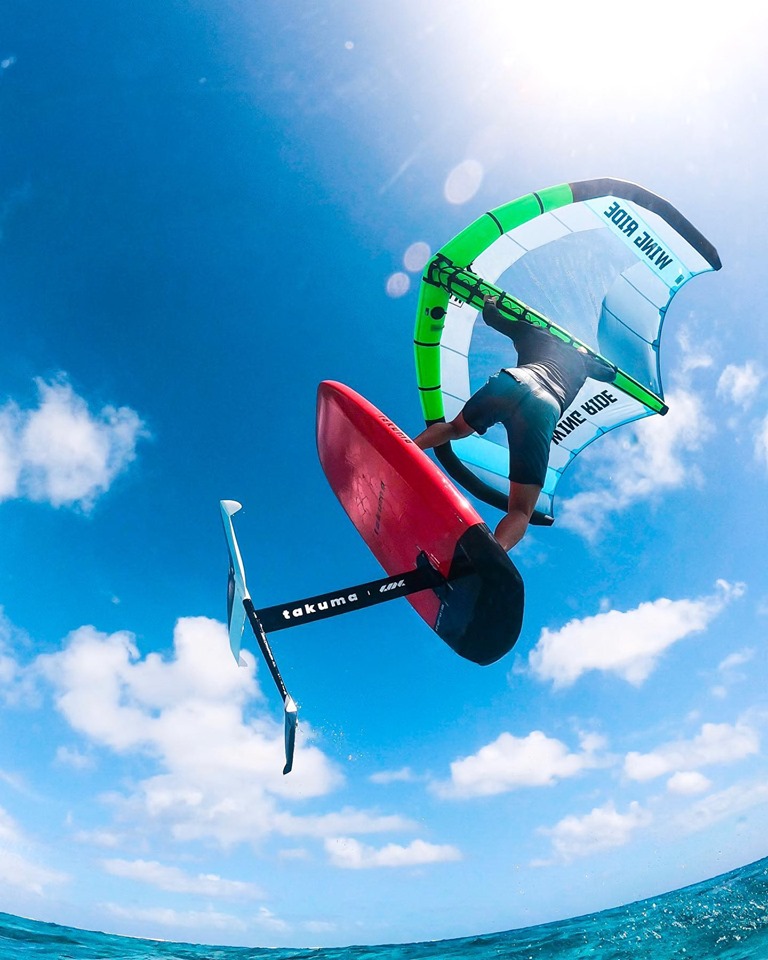 Also SUP Foil: we offer SUP foiling, perfect to ride the small waves we have in St Martin
And Surf foiling (Takuma foils)
You want to Buy Takuma foiling gear?