​Learn how to control the power of the kite, be more confortable with the kite skills before you go in open water.
One hour on land to become familiar with the control system, power area and safety to prevent from wasting your time in the water!
Control a Power Kite Understanding the Wind Window
Understanding the kite attitude, how to fly better a kite >
Understanding how to relaunch a kite Understanding the basics of safety.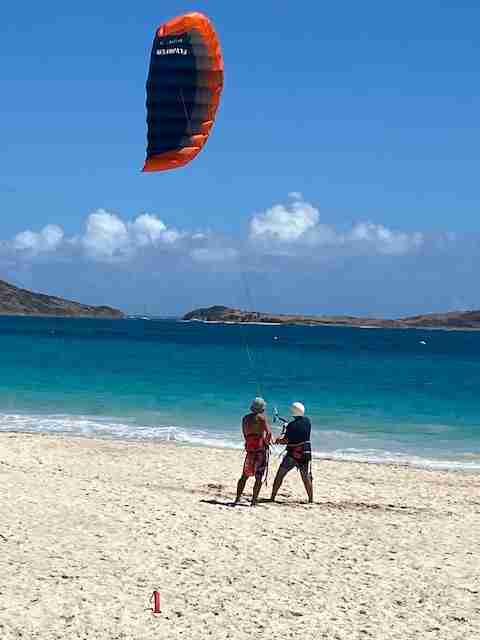 Book now to get the basics of kite control